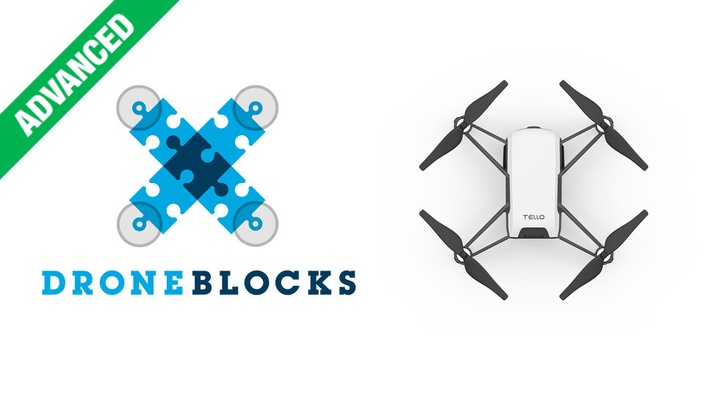 Advanced Tello Programming with DroneBlocks
Extend Your Programming Knowledge with Equations and 3D Flight
Extend your block programming knowledge with our advanced DroneBlocks course for Tello. This series of lessons will take you through creating nested loops, custom variables, curved flight and much more. The latest version of Tello firmware allows flying to a point in the 3D coordinate space as well as executing a curved flight pattern.
You will also learn how to write equations in block code such as the equation of a line and the polygon equation. Learning how to execute equations in DroneBlocks allows for infinite possibilities of autonomous flight. Please be sure to enroll in our Introduction to Tello Drone Programming course if you have not done so already. Many of the lessons in this advanced course build on concepts from our introductory course.
Feel free to join the conversation in our DroneBlocks Facebook group.

Your Instructor